Central Baltic 2014-2020 website still available and operational
With launching the new Central Baltic Programme 2021-2027, we have published the new website here at centralbaltic.eu.
At the same time, the previous programming period 2014-2020 is still ongoing with several implementing projects and continuing with showcasing the results. So what does publishing the new website mean for the 2014-2020 website?
The most important thing is that the website related to the previous programming period remains available and fully operational. It can still be visited from www.centralbaltic.eu by clicking on the "2014-2020" menu item or link in the information box (please see image below). The website is also available directly from cb2014.centralbaltic.eu.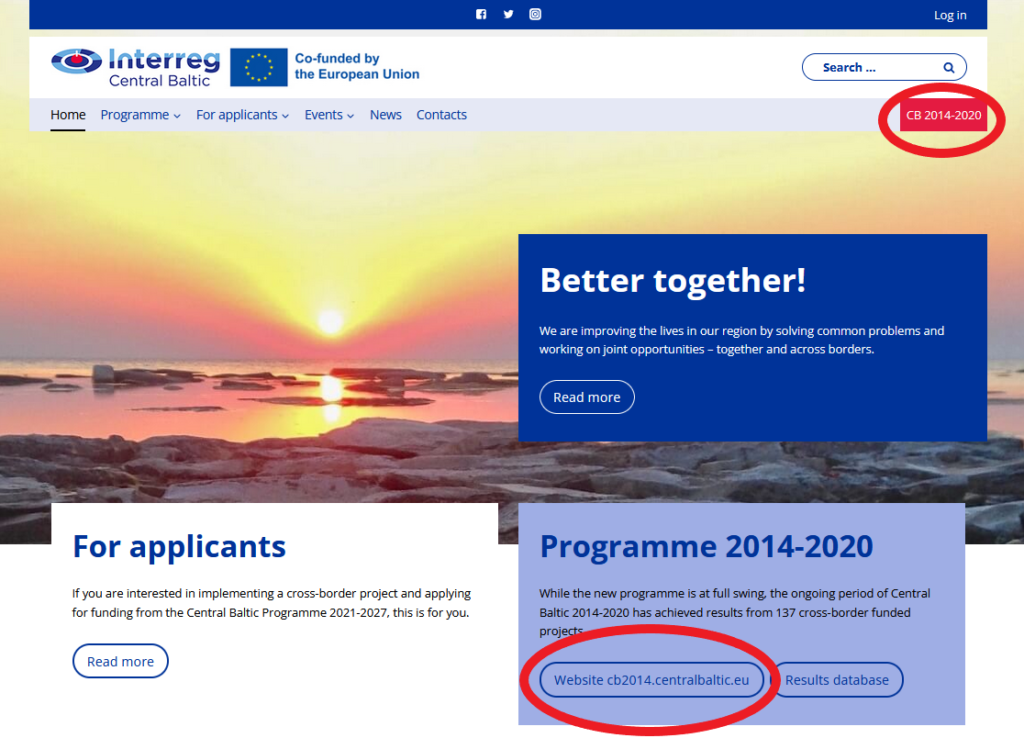 There are no changes with the e-Monitoring System (eMS), which is still available at ems.centralbaltic.eu.