New national Contact Points have joined in Finland and Sweden
The structure of national Contact Points in Finland and Sweden has changed from the beginning of the year.
Safira Schubak (safira.schubak@uudenmaanliitto.fi) has taken over the work of national Contact Point Finland from January 2022 onward. Safira can be contacted in both Finnish and Swedish as well as in English. The previous contact person for Finland, Julia Jokelin, has moved on and we wish her the best of luck in her new challenges.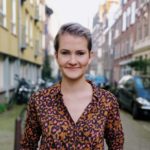 Anna Nordström (anna.nordstrom@regionostergotland.se)has joined the national Contact Point Sweden. We are also wishing well to the previous contact person for Sweden, Annika Holmström, on her next adventure.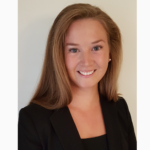 Welcome, Safira and Anna!
The national Contact Points are the programme's resource in the Central Baltic region. They serve as an information source in the programme countries and are happy to provide information as well as support with partner search.
The contact details of all national Contact Points can be found on the programme website.